Humboldt District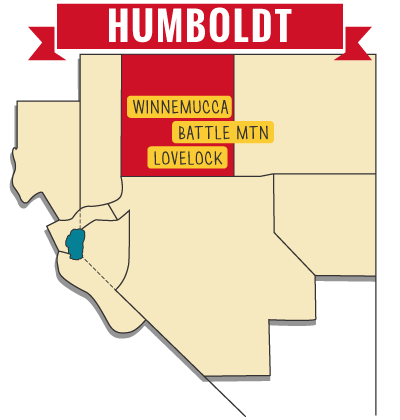 SERVING THE COMMUNITIES OF WINNEMUCCA, LOVELOCK, AND BATTLE MOUNTAIN
The Humboldt district serves the communities of Winnemucca, Lovelock, and Battle Mountain. The Humboldt District is part of the oldest county in Nevada and is known for its beautiful landscapes. Scouts in this District practice community involvement and offer service to those in need.
Home to a melting pot of cultural identities, Humboldt District has created a culture that is one of a kind. Scouts here discover the unique elements of nature and build survival instincts in the process. They take care of the surrounding areas while fostering a strong bond with the outdoor lifestyle. Visit the Humboldt District frequently for news on events and happenings throughout the District.
District Committee Meetings and Roundtables are held at Winnemucca's LDS Stake Center on the second Thursday of the month at 6:00 and 7:00 PM, respectively (excluding July and August).
Unit Online Registration Checklist
Online Registration Step by Step Directions
Humboldt District Calendar Pattern:
2nd Thursday of every month - District Committee Meeting & Roundtable
1st Weekend of May – Home Depot
2nd Thursday of November – Recharter Training
2nd Thursday of December – Annual Buisness Meeting & Recharter Turn-In Party
District Committee Meeting is always the Second Thursday of each month.
District Chairman: Dennis Handcock hancockd1050@gmail.com
District Commissioner: Boyd Hatch: boyd.hatch@yahoo.com
Upcoming Events
| | |
| --- | --- |
| | Outdoor skills are critical to the success of the Scouting program, and Introduction to Outdoor Leader Skills (IOLS) and Basic Adult Leader Outdoor... |
| | Don't miss the premiere training event for Nevada Area Council - now featuring a Merit Badge College for Scouts BSA members, leadership training... |
View all upcoming events