Fundraising
Did you Know Smith's Grocery Store Gives to Charities Like Us
You can help us earn funds while you are shopping at Smiths. If you have a rewards card you could activate your card to donate 5% of your shopping total to Nevada Area Council as a charity. It's easy, just log into your Smith's account and search for Nevada Area Council or PQ718, then click enroll. https://www.smithsfoodanddrug.com/i/community/smiths-inspiring-donations

Spread the Word...
Seniors in Scouting is a movement that volunteer, Julie Jones is pioneering to help fill the growing need of new adult volunteers in the Nevada Area Council area. Do you know a senior or a retired person who is looking to make a difference in their community. Scouting is a worthwhile organization and our council needs help with various programs and tasks. Click here to read the article about Seniors in Scouting featured in the Reno Gazette Journal and forward the article to your senior or retired friends who might be interested in volunteering.


Reminder: 19 Cub Scout Elective Adventures to be Retired
Effective May 31, 2022
Every year, Cub Scout Adventures are reviewed to identify trends and determine interests of our youth, den leaders, and Cub Scout families. In our ongoing efforts to keep the Cub Scouting Adventure program relevant to today's families, Cub Scout elective Adventures are reviewed for both content and popularity. See List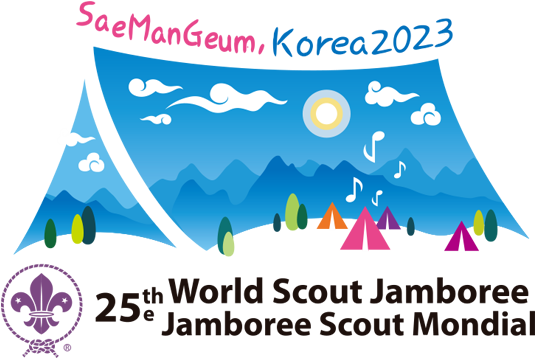 BSA Contingent to the 2023 World Scout Jamboree, South Korea
The BSA International Committee is pleased to announce the appointment of Brad Valdyke, from the Central Florida Council, as our Head of Contingent to the 25th World Scout Jamboree. The WSJ will take place August 1-12, 2023, in SaeManGeum, South Korea. Registration for youth participants and International Service Team members is expected to go live by November 1st. Council approval of applications will be required. Scouters interested in serving as unit leaders can submit their interest at https://wsj2023.us, the official information source for the BSA Contingent. Questions? Email Matt.Dukeman@Scouting.org.
Reminder to Units - Follow Up on BeAScout Leads
Be sure to update your BeAScout pins and follow up with families eager to join Scouting. Families by the thousands are eagerly reaching out, seeking to sign their children up for the adventure of Scouting. Please help ensure someone connects with them.
To find out more about how to manage BeAScout leads, designate someone as registration support and online registration, visit https://www.scouting.org/resources/online-registration/.
Once families have been connected and signed-up with your Scouting unit, please be sure to close them out in the system. This helps to ensure progress is tracked accurately.
COVID-19 Council Update

Read the latest COVID Scouting update for the Nevada Area Council here by scrolling to the bottom of the page.
Boy Scouts of America COVID-19 statement.
Find the CDC COVID-19 updates here.
Aged 12 or older? Schedule your COVID vaccination! Nevadans Californians
Trading Post - Reno Scout Shop
Extended Hours!***

Tuesday - Friday, 11am - 5:30 pm
AND
February 26th 10 am - 3 pm

775-787-1111 Ext 201
***Trading Post hours are separate from Office hours.
BSA News
Key Changes in the 2021 Guide To Advancement - Find out here.