On March 20th, via a virtual event, the National Quarterdeck Bridge of Honor announced this year's recipients of the National Flagship and National Flagship fleet awards for specific Sea Scout Unit types. The National Flagship and National Fleet awards have been given out since at least the 1940's to recognize excellence in a Sea Scout program. The top ship receives the National Flagship designation and a few select worthy ships are also designated as part of the Fleet.
Nevada Area Council's Ship 314 chartered by Sierra Diving Center was recognized as being among the top SCUBA diving ships in the country with its selection as part of the National Flagship Fleet. The National Flagship SCUBA ship was from Wisconsin, and the two other Fleet recognitions being for our own Ship 314 from Reno, Nevada and a ship in the Las Vegas Area Council.
Ship 314 engages in SCUBA diving at Lake Tahoe and the surrounding areas, and also has a varied program of small boat sailing, marksmanship, rafting, and service.
Sea Scouting is a coed program open to all 14-20 year olds who wish to start or continue their adventure in Scouting and love getting in, on, or under the water.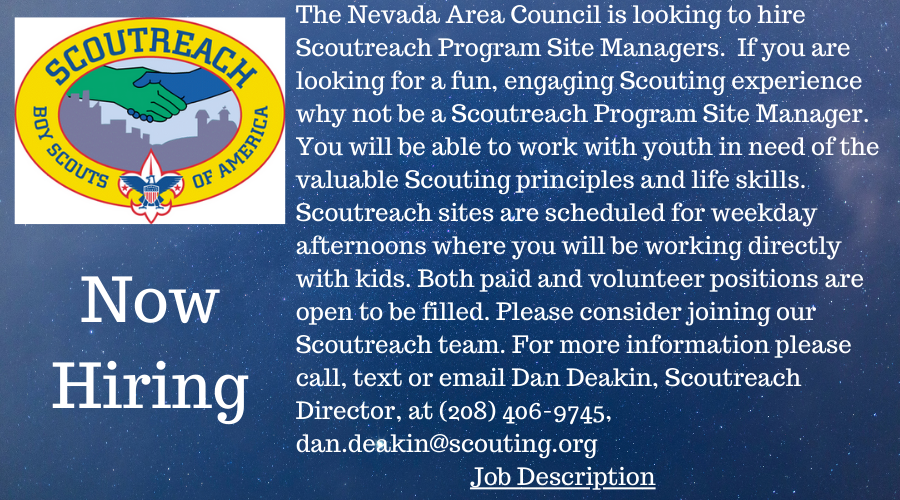 Did you know Smith's has a local charity program? Smith's will donate to local Scouting programs through Nevada Area Council by giving a small percentage of the dollars spent by you to the council. Funds are given based on the shopping you do every day. Once you link your card to Nevada Area Council, all you have to do is shop at Smith's and swipe your Shopper's Card. That's Easy!!!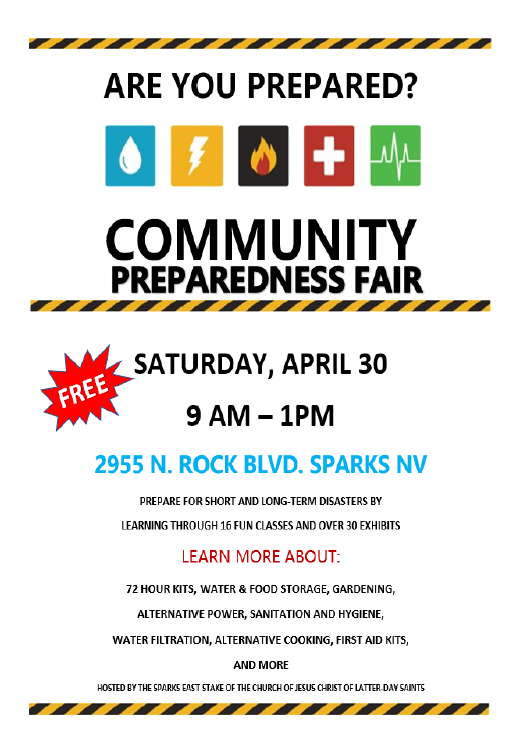 COVID-19 Council Update

Read the latest COVID Scouting update for the Nevada Area Council here by scrolling to the bottom of the page.
Boy Scouts of America COVID-19 statement.
Find the CDC COVID-19 updates here.
Aged 12 or older? Schedule your COVID vaccination! Nevadans Californians

Trading Post - Reno Scout Shop
Extended Hours!***

Tuesday - Friday, 11am - 5:30 pm
AND
March 26th 10 am - 3 pm

775-787-1111 Ext 201
***Trading Post hours are separate from Office hours.
BSA News
Key Changes in the 2021 Guide To Advancement - Find out here.