DAY CAMP
Day Camp 2018: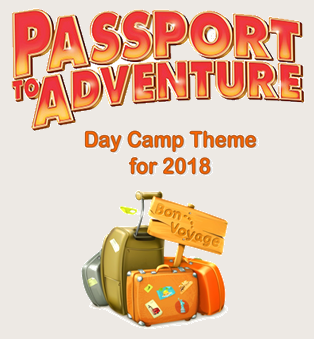 Each district is providing a day camp experience for all Cub Scouts and attending adults implemented by BSA National Camp School trained directors. Boys and adults - register ONLINE for the day camp that fits your schedule and geographic preference.
Pat Dannenberg, Council Day Camp Advisor, 775-787-1111x21, pat.dannenberg@scouting.org
or
Linda Brant, Council Day Camp Office Admin, 775-787-1111x23, linda.brant@scouting.org
***Annual Health and Medical Form (PDF)***
PINENUT DISTRICT

June 13-15, 3-Day Camp

9am-4pm, Wed, Thu, Fri

Location: Mormon Station State Park, Genoa

Fee if paid BY May 18: $70

Fee if paid AFTER May 18: $90

NORTHSTAR DISTRICT

June 15-16, 1 1/2-Day Camp

Friday 4-8pm, Saturday 9am-5pm

Location: Shadow Lane LDS Chapel, Sparks

Fee if paid BY May 16: $35

Fee if paid AFTER May 16: $55

OVERLAND DISTRICT

June 9, 1-Day Camp

Saturday, 9am-5pm

Location: Spring Creek Middle School

Fee if paid BY June 1: $30

Fee if paid AFTER June 1: $50

SIERRA DISTRICT

June 21-23, 3-Day Camp

8:45am-4pm, Thu, Fri, Sat

Location: Reno area

Fee if paid BY June 1: $70

Fee if paid AFTER June 1: $90

BRISTLECONE DISTRICT

June 30, 1-Day Camp

Saturday, 9am-4pm

Location: McGill, NV

Fee if paid BY June 15: $30

Fee if paid AFTER June 15: $50

PONY EXPRESS DISTRICT

August 3-4, 1 1/2-Day Camp

Friday 4-8pm, Saturday 9am-5pm

Location: Churchill County Fairgrounds

Fee if paid BY July 1: $35

Fee if paid AFTER July 1: $55

HUMBOLDT DISTRICT

August 4, 1-Day Camp

Saturday, 9am-4pm

Location: Winnemucca

Fee if paid BY July 1: $30

Fee if paid AFTER July 1: $50

LASSEN DISTRICT

TBA
2018 CUB SCOUT DAY CAMP INFORMATION: PLEASE READ!
IMPORTANT DAY CAMP INSTRUCTIONS
Day camp is for all Cub Scouts (Tiger, Wolf, and Bear Cubs and Webelos Scouts), leaders and parents.

Each day camp does NOT provide leadership to walk with your Cub Scouts. Each pack must provide adult leadership for their own boys.

Adult/Boy Ratio at Day Camp is 1:6: It is the pack's responsibility to provide at least 1 adult volunteer (den walker) for every 6 boys attending. Tigers must be accompanied by their adult partner.

A day camp T-shirt and patch will be provided to each boy registered. Adults may order a camp T-shirt for $8.00 when they register online.

Health Forms: EVERY YOUTH AND ADULT (DEN WALKER OR STAFF) attending camp MUST complete both Parts A and B of the Annual Health and Medical Record, No.680-001. Please download the form from www.scouting.org/forms and submit it to your district at least two weeks prior to camp. The council website has a link to the medical forms.

Transportation: Parents provide transportation to and from camp. Carpooling is recommended.

What to Bring

: Youth and adults need to bring a sack lunch, water bottle, hat, sunblock, and closed-toed shoes. No sandals are allowed for either boys or adults.

What NOT to Bring: Electronic games, knives, and pets.

Not all day camps offer a tot lot for siblings. Check with your day camp.
WHAT IS A DEN WALKER?
A den walker is the adult accompanying the boys to camp. The den walker can be a pack den leader, Cubmaster, committee member, or a parent. The den walker supervises the camp den and escorts the den through the program rotation schedule. The den walker must register online for day camp and can volunteer for one or more days. The adult must also provide a completed medical form. There is no day camp fee for adults; there is an optional fee of $8.00 for the adult day camp T-shirt. Den walkers should have current Youth Protection Training certification.
WHAT IS A DAY CAMP STAFF MEMBER?
Day camp staffers are members of the day camp team that implement the camp. These are adults that either run the program activity areas or handle the administrative duties (camp directors, registration/check-in, first aid, supplies, etc.). If you wish to volunteer as a staff member for your district, please contact the camp director. All staff members must be approved by the camp director. Register online as "staff".
WHAT IS A CAMP DEN?
Each day camp will divide the boys into "camp" dens that rotate as a group to the activity stations. These are usually dens of the same age/rank. Sometimes there will be boys from different packs in the same camp den. This is an opportunity for boys to meet Cub Scouts from other packs.