WELCOME TO OUR ANNUAL CAMP CARD FUNDRAISER
The Nevada Area Council is holding its annual 2022 "Camp Card" fundraising program. This initiative is designed to help Scouts earn their way to Summer/Day Camp. Watch for coming details, dates and sign up information for the 2022 event.
Units that participate will keep 50% commission on each $10.00 camp card they sell in 2022.
The 2022 Camp Card Sale is from March 16 - May 27.
Payments are due by the last day of the sale. Cards may be returned up until the last day of the sale. Late payments after the last day of the sale will have a reduced commission to 40%. More details are in the leaders guide and it is highly advised to download and read along with watch our training.
---
Is your unit interested in selling Camp Cards for 2022?


---
Camp Card 2022 Discussion
---
Sell with the Trail's-End App
Learn more!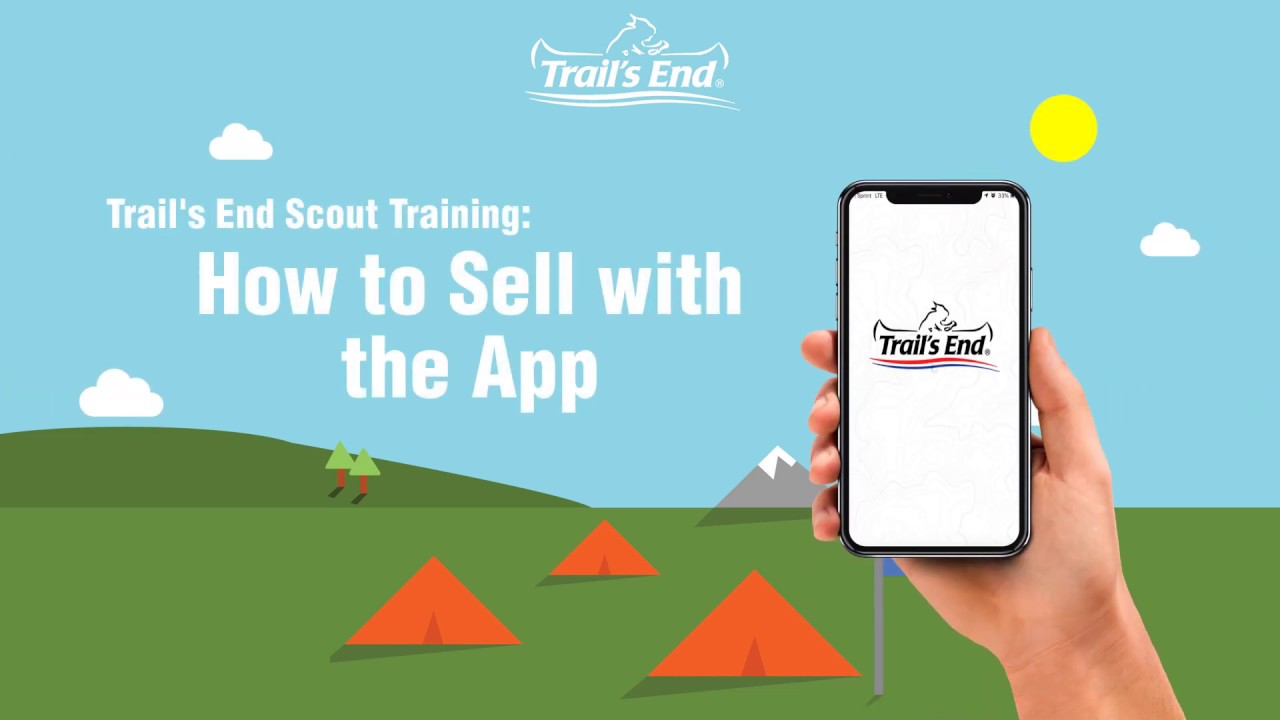 Text APP to 62771 to get a link to download.
---
Camp Card check out will be similar to the Popcorn program. You will be able to check out a number of cards. If you need more cards, we will have a supply at the Council Office that the Camp Card Coordinator for your unit, will be able to come check out or return as needed.
Manage your Camp card sale through Trails-End.com
SIGNUP: Are you a unit leader and need to manage your unit's page but don't have an account? Create your account. Make sure after you complete the form to send an email to campcard@nevadabsa.org and share of its completion.
---
Important Dates to Remember
Wed Mar 9 - Camp Card Training
Mon Mar 16 - Sale Begins
Fri May 27 - Sale Ends - CARDS and MONEY DUE
---
Sell Online!
When at the www.donations.scouting.org website and creating your account please use the following verbiage in the "Thank You" section:
Help me earn my way to Scout camp!
Thank you for supporting (Scout's Name) and (Unit Type and Number) with our Camp Card sales.
For every $10 you support, you will be given a Camp Card. If you support with $30 you will get 3 cards. If you support by selecting "Other" and type in $120 then you will get 12 cards.
Cards will be mailed to you at the Billing Address you provide unless you state otherwise in the comments sections.
---
Need More Cards?
If you need more cards please email campcards@nevadabsa.org.
Come to the Council Office throughout the sale Monday - Friday 9am-5pm. Or contact your District Executive.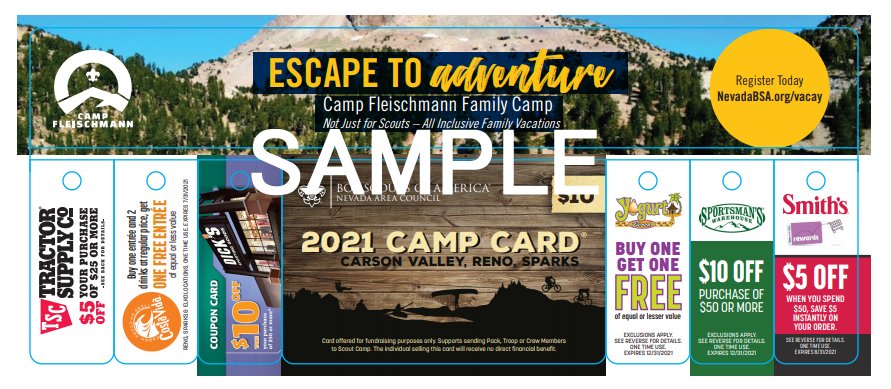 ---
For questions or more information contact:
campcards@nevadabsa.org or 775-787-1111