POPCORN SALE
NEVADA AREA COUNCIL 2019 POPCORN SALE INFO WILL BE COMING SOON...
For over 35 years, Trail's End has been in partnership with the Boy Scouts of America to help local Scout units (Packs, Troops, Crews, Posts or Ships) and their Councils raise the money needed to fund programs and activities throughout the year. Scouts and their families are responsible for raising money for their units, so purchases directly help Scouts earn the funding needed to participate in Scouting adventures. As we've seen over the past three decades, adventures in Scouting build character and leadership, and create memories that last a lifetime.
Trail's-End Website: Place Prize Orders Here CLOSED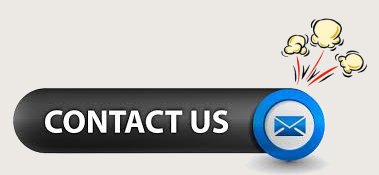 TRAINING VIDEOS
IMPORTANT 2019 POPCORN DATES
December 1, 2018 - Payments due to the Council Office and Trails End Scholarship, $1500 Club Top Sellers forms.
2018 Top Sellers Form for $1500 Club
***Star Seller Event***
Saturday January 26, 2019 11 am at the Circus Circus Hotel and Casino. By special invite only from the Nevada Area Council. Be sure and fill out the above form for each of your Scouts that sold $1500.00 or more in TOTAL sales of Popcorn and Nuts, and submit to the council office by December 1, 2018.
Last day to register for the Star Seller Event is Tuesday January 15, 2019. If you sold $1500 in Popcorn and Nuts and did not receive an invitation, please fill out the form and get it to us ASAP. We will then send you the link to register online by January 15. There will be NO onsite sign-ups. If you do not pre register, you will not be able to participate in the days events. If you are coming from Elko or Ely, please register ASAP so we can make room arraingments. Please let us know if you are not able to attend.
Place Popcorn and Nut Take Order Here
Sunday Oct. 21, 2018 by Midnight. Online Orders are now CLOSED.
***Place Nut Order HERE
***Place Popcorn Order HERE
Training and
USEFUL RESOURCES
COLLEGE SCHOLARSHIP PAYOUT PROGRAM
Trail's End Scholarship Information
*Trail's End Scholarship Program
*Trail's End Popcorn Collage Scholarship Form, for Continuing Scholarships and New Enrollment
Totals for Popcorn portion of sales only. DO NOT INCLUDE NUT SALES IN THE SCHOLARSHIP TOTALS FOR YOUR SCOUTS.
*Trail's End College Scholarship Program Terms and Conditions
* Trail's End College Scholarship Payout Form