WELCOME TO THE 2021 POPCORN FUNDRAISER!
---
Be sure and check your e-mails for the Popcorn Newsletter and any e-mails with news from your District Popcorn Kernels.
The Popcorn Newsletter and e-mails will have the latest information and links for signing up for Storefront Sales, Product Orders, and more.
If you have not received any e-mails, be sure and contact us at popcorn@nevadabsa.org
---
Important Changes To Popcorn Ordering, Distribution/Pickup, and Returns
This year no returns will be allowed, with the exception of defective product. Units must inspect for damage at the time of pickup.
Units submit their order in the leader portal on www.Trails-End.com by the dates in the chart below. If you need more product, you have three additional opportunities to order popcorn product needed for your Show-&-Sells and Take-Orders. Chocolate products are available for order with the 4th order.
All orders will be placed through your Trail's End Unit account.
Popcorn Online Order & Distribution/Pickup Dates
| | | |
| --- | --- | --- |
| Due | Order Date | Distribution/Pickup |
| 1st Online Order | Friday, August 6th | Wednesday, August 18 |
| 2nd Online Order | Sunday, August 29th | Wednesday, Sept 8 |
| 3rd Online Order | Sunday, September 19th | Wednesday, Sept 29 |
| 4th Online Order | Sunday, October 24th | Wednesday, Nov 3 |
---
2021 Popcorn Sale Info
Watch this video to learn about the 2021 popcorn sale. This video takes the place of what used to be Popcorn Training and/or Popcorn University. Many great tidbits of info in this video and how you can better your units sale and get dates, prize info and more!
---
Trails End--- UnitSupport@trails-end.com
Nevada Area Council--- popcorn@nevadabsa.org
500 Double Eagle Court, Reno, Nevada 89521
Phone: 775-787-1111
Fax: 775-384-1766
Council Popcorn Kernel--Jeanine Reddicks-- ninireddicks@aol.com

GREAT BASIN— Autumn Kranovich-- akranovich@gmail.com
SIERRA NEVADA— Megan Kiley-- MegKiley@aol.com
ZEPHYR— Robyn Noble-- bsktballer00@hotmail.com
Council Staff--Pat Dannenberg-- pat.dannenberg@scouting.org
Council Staff--Linda Brant-- linda.brant@scouting.org
Scouts app sign up--text APP to 62771 to get a link to download.
Scouts online sales sign up--http://trails-end.com/login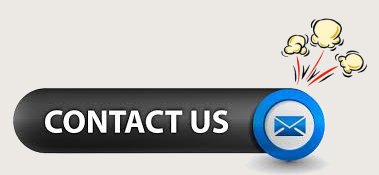 ---
TRAIL'S END TRAINING VIDEOS
Watch this training webinar or other helpful videos to learn more about how to sell!

---
IMPORTANT 2020 POPCORN DATES
| | |
| --- | --- |
| Thursday July 29th | Popcorn Training Released |
| Sunday August 1st | Popcorn Sale Begins |
| Sunday October 31st | End of Popcorn Sale |
| Wednesday November 10th | Popcorn Invoices Emailed Out |
| Sunday December 5th | Popcorn Payment Deadline |
| Sunday December 5th | Popcorn Scholarship forms deadline |
| Sat. November 13 | Movie Extravaganza |
| Sat. January 22, 2022 | Tentative—Spin and Win Popcorn Party |
NOTES
Defective Product--You must inform the Council within 3 days of product pick up, if you have any defective product. Defective product is to be returned to the Council.
Product Exchanges--All trades between units must be submitted to the Council within 3 days of the transfer, using the Popcorn Transfer Form found below or using the online transfer between units.
---
USEFUL RESOURCES
2020 Popcorn Sale Unit Participants Information Form

2020 Trail's End Credit Transaction Processing for Unit Accounts

2021 Take Order Form
---
COLLEGE SCHOLARSHIP PAYOUT PROGRAM
Trails End Popcorn Scholarships
Trail's End (TE) has announced that they are phasing out the scholarship program and enhancing TE Rewards.
Why are we phasing out scholarship and enhancing
TE Rewards?
• Only 1 out of 5 eligible Scouts ($2500+ in sales) actually enrolls in the scholarship and collects their scholarship funds. This utilization is too low.

• TE Rewards has already released gift cards for over 96% of Scouts and the number increases daily. With TE Rewards, Scouts get what they earn.

• Scouts who claim their scholarship funds wait an average of 10 years, whereas with TE Rewards all Scouts claim their gift cards immediately.

• TE Rewards offers Scout families with more flexibility, as gift cards can be used to purchase Scout prizes or everyday items, or even be converted to cash and saved in a private scholarship account.
What do I need to know regarding these changes?
• Scouts enrolled in the scholarship by March 31, 2020, can continue to submit scholarship forms and their account will be credited 4% of their sales for the popcorn fundraiser in 2020, 2021 and 2022. Sales in later years will not be credited to the scholarship program. Sales after December 31, 2022, will not be eligible for credits to a Scout's scholarship account.

• There will be no new Scout enrollments into the scholarship program after March 31, 2020.

• TE will continue to pay out existing scholarship funds to eligible recipients under the current scholarship program.

• Scholarship changes were decided by TE, not your local council.

• TE will be notifying Scouts who sold $2,500+ in 2019, as well as active Scouts enrolled in the scholarship program.
To check on current Trails End Popcorn Scholarships, please email Trails End at:
scholarship@trails-end.com to request your scholarship account statement.
If you have any questions, please contact Paige Wadleigh at popcorn@nevadabsa.org or call 775-787-1111.
*Trail's End Popcorn Collage Scholarship Form for Continuing Scholarships
*Trail's End College Scholarship Program Terms and Conditions
*Trail's End College Scholarship Payout Form
---
For over 35 years, Trail's End has been in partnership with the Boy Scouts of America to help local Scout units (Packs, Troops, Crews, Posts or Ships) and their Councils raise the money needed to fund programs and activities throughout the year. Scouts and their families are responsible for raising money for their units, so purchases directly help Scouts earn the funding needed to participate in Scouting adventures. As we've seen over the past three decades, adventures in Scouting build character and leadership, and create memories that last a lifetime.
---