ANNOUNCING THE 2019 POPCORN FUNDRAISER
---
POPCORN KICK OFF CARNIVAL EVENT
SATURDAY AUGUST 10, 2019
9 AM TO NOON
NEVADA AREA COUNCIL OFFICE
SCOUTS AND THEIR FAMILIES WELCOME
Come One, Come All - Scouts of all ages are invited to the Scout Office for a kickoff with fun activities and training on how to be a better POPCORN seller. Make sure you check in and have a blast. Bounce houses, slackline, dunk booth, popcorn popping, popcorn rain, carnival booths and more for a great family fun Saturday event.
Get your materials and hear more about the awesome new App!
---
---
For over 35 years, Trail's End has been in partnership with the Boy Scouts of America to help local Scout units (Packs, Troops, Crews, Posts or Ships) and their Councils raise the money needed to fund programs and activities throughout the year. Scouts and their families are responsible for raising money for their units, so purchases directly help Scouts earn the funding needed to participate in Scouting adventures. As we've seen over the past three decades, adventures in Scouting build character and leadership, and create memories that last a lifetime.
Questions? Need Help?
Trails End--- UnitSupport@trails-end.com
Nevada Area Council--- popcorn@nevadabsa.org
500 Double Eagle Court, Reno, Nevada 89521
Phone: 775-787-1111
Fax: 775-787-1114
Council Popcorn Kernel--Jeanine Reddicks-- ninireddicks@aol.com
Council Staff--Pat Dannenberg-- pat.dannenberg@scouting.org
Council Staff--Linda Brant-- linda.brant@scouting.org
Scouts app sign up--text APP to 62771 to get a link to download.
Scouts online sales sign up--http://trails-end.com/login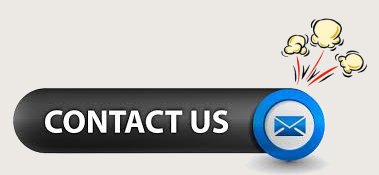 ---
TRAINING VIDEOS
Watch this training video to learn more about our Fall 2019 sale and get an additional commission. Make sure to follow the instructions in the video for the credit.
---
IMPORTANT 2019 POPCORN DATES
Thursday July 25th - Popcorn University
Thursday August 1st - Popcorn Sale Begins
Saturday August 10th - Popcorn Kickoff at Scout Office
Sunday August 18th - Show and Sell Orders Due
Friday September 6th - Show and Sell Distribution and Pickup
Monday October 14th - Last Day To Return Popcorn
Sunday October 20th - Popcorn Orders Due
Friday November 8th - Popcorn Distribution and Pickup
Monday November 25th - Popcorn Invoices Emailed
Sunday December 1st - Popcorn Payment Deadline
Friday December 6th - Popcorn Scholarship Forms Due
Saturday January 25th 2020 - Tentatively - Popcorn Party
Popcorn Warehouse - Trade-In Dates:
Wednesday September 11th 5:00 pm - 7:00 pm
Wednesday September 18th 5:00 pm - 7:00 pm
Wednesday September 25th 5:00 pm - 7:00 pm
Wednesday October 2nd 5:00 pm - 7:00 pm
Wednesday October 9th 5:00 pm - 7:00 pm
IMPORTANT CHANGES
Damaged Product--You must inform the Council within 3 days of product pick up,if you have any damaged product. Damaged product is to be returned to the Council.
Product Exchanges--All trades between units must be submitted to the Council within 3 days of the transfer, using the Popcorn Transfer Form found below.
---
Training and
USEFUL RESOURCES
COLLEGE SCHOLARSHIP PAYOUT PROGRAM
Trail's End Scholarship Information
*Trail's End Scholarship Program
*Trail's End Popcorn Collage Scholarship Form, for Continuing Scholarships and New Enrollment
*Trail's End College Scholarship Program Terms and Conditions
* Trail's End College Scholarship Payout Form