The Risk Management Committee of Nevada Area Council is appointed by the Board of Directors to assist the Board in its oversight of the Council's risk management strategies, policies, and practices that identify, assess, monitor and manage the Council's risks.
The current committee members are: Terry Abts, Chairman; Dan Deakin, Council Professional; Paul Penttila, Secretary; Dr. Rich King; Marshall Smith; Joe Mowery; Henry Hicks and Lorena Valencia.
Resources
Safety Moments Visit this website to find safety moments you can share with your unit at the beginning of your meetings as general reminders or before a relevant activity.
Guide to Safe Scouting All participants in official Scouting activities should become familiar with the Guide to Safe Scouting, applicable program literature or manuals, and be aware of state or local government regulations that supersede Boy Scouts of America practices, policies, and guidelines.
Health and Safety The BSA's Commitment to Safety page. Find everything you need for Safety here.
Remember Safety Pause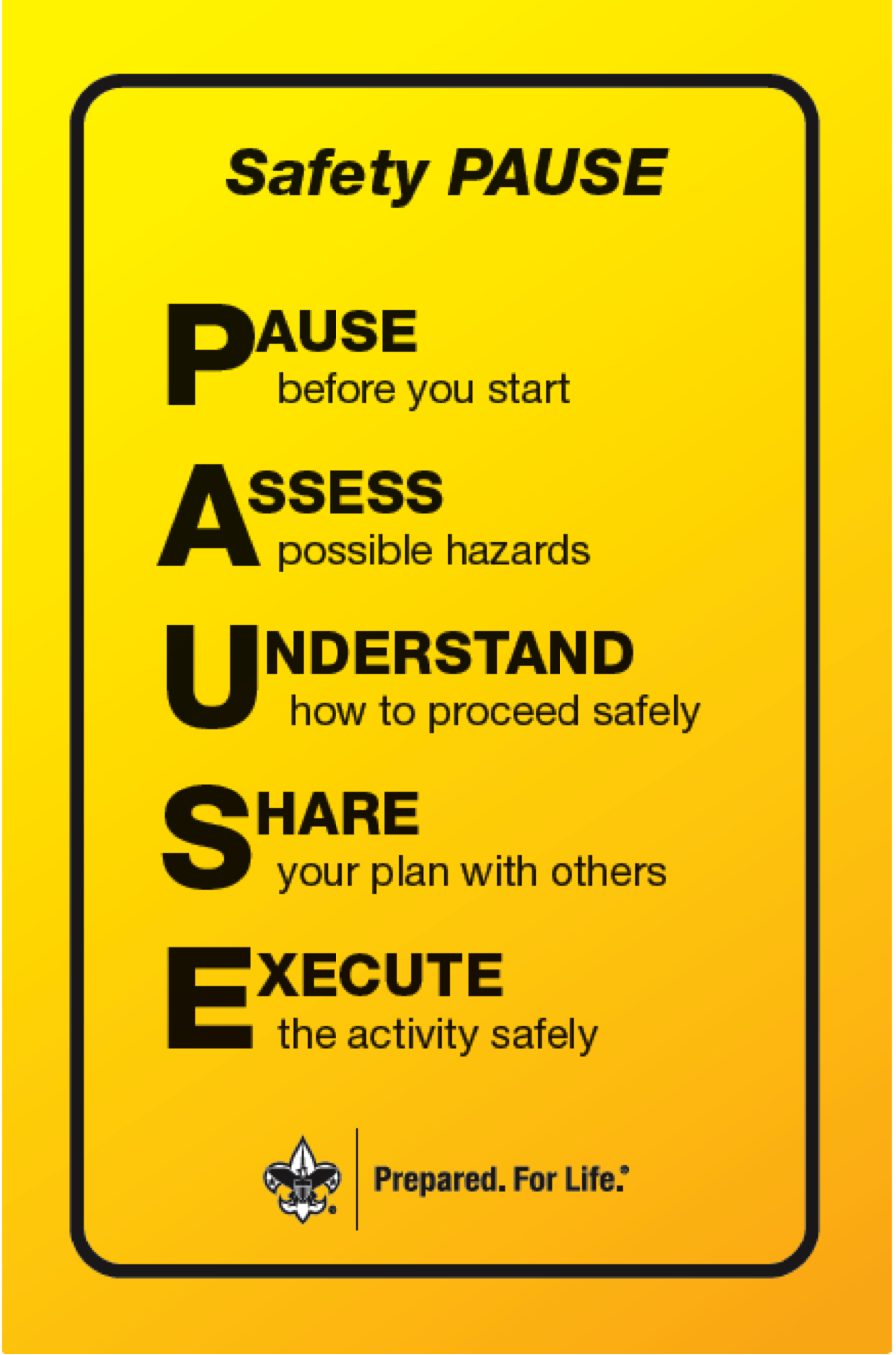 Being Safe During COVID19
John Hopkins COVID-19 COVID-19 Dashboard by the Center for Systems Science and Engineering (CSSE) at Johns Hopkins University (JHU). Wesite that shows up-to-date statistics of the Pandemic. Lets you see the COVID cases around the world and you can drill down to your county.
Risk Management Committee Meeting Minutes