THE SIERRA NEVADA DISTRICT SERVES THE AREAS OF SOUTHERN RENO (SOUTH OF I-80), WASHOE VALLEY, TRUCKEE, INCLINE VILLAGE AND TAHOE CITY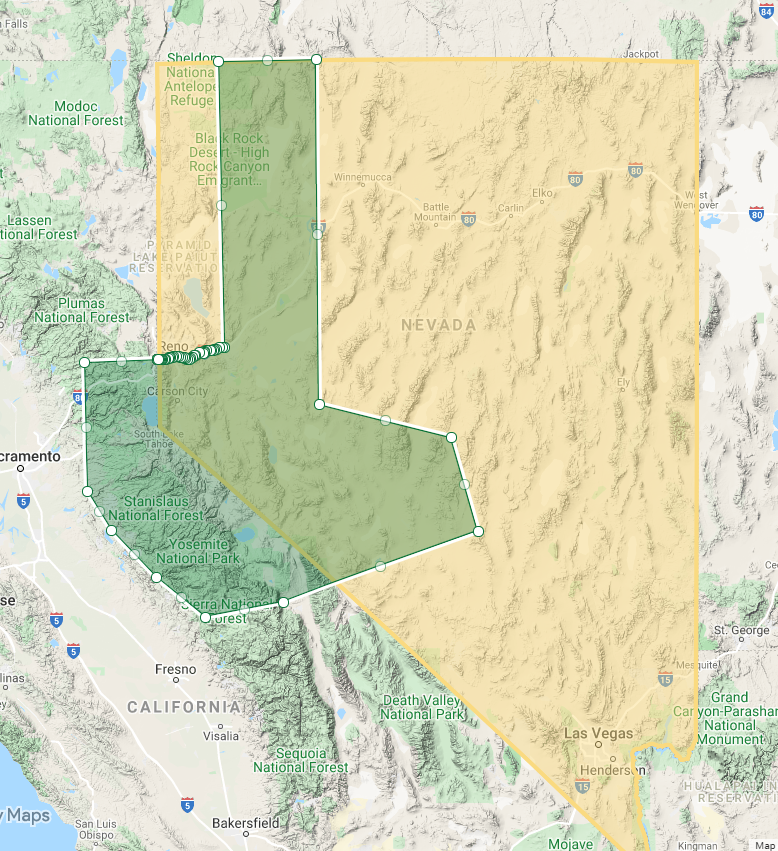 The Sierra Nevada District Serves over 1600 youth in the Reno, Washoe Valley, Truckee, Incline Village and Tahoe City areas.
The mission of the Boy Scouts of America is to prepare young people to make ethical choices over their lifetimes by instilling in them the values of the Scout Oath and Law.
SIERRA NEVADA DISTRICT PATTERN:
First Weekend of February – Klondike
3rd Weekend of February – Sierra Day of Training
Last Friday of February – District Dinner
4th Weekend of April – Spring Camporee
1st Weekend of May – Home Depot
3rd Weekend of May –ITOLS, WeLOT, and BALOO trainings
4th Weekend of August – Sierra Day of Training
1st Thursday of October – 3 Things Submission
3rd Weekend of October – Fall Camporee
1st Thursday of November – Charter Renewal Training
1st Thursday of December – Charter Renewal Turn-In Party
SIERRA NEVADA DISTRICT MEETINGS:
Due to COVID-19 the meetings listed below are being held virtually using GoToMeeting until further notice. Please call Tammy Rodeback at 787-1111 ext 219 or email her at tammy.rodeback@scouting.org for a link to the meeting or you will automatically receive an email if you are a registered leader or volunteer.
District Meetings are held on the third Tuesday of the month at 7:00 pm at the Carson City Sherrif' s Office located at 911 E Musser St, Carson City.
Roundtable Meetings are held on the first Thursday of the month at 7:00 pm at the Carson City Senior Center located at 911 Beverly Dr, Carson City.
Roundtable is always the First Thursday of the month except in Jan it goes to 2nd and there is no meeting in July.
Upcoming Events
October 15 - 17, 2021 FALL CAMPORALL --RENDEZVOUS-- Dog Valley Scout Camp Register Here Click here for flyer and more information. Leader's Guide available soon.
| | |
| --- | --- |
| | Check back for location. There will always be a virtual option as we move forward but anyone is always welcome in person as soon as we... |
| | Mark your calendars now. You won't want to miss out on a chance to participate in 2023's Wood Badge course! 2-329-23 In 2023, Wood... |
View all upcoming events