We Dared To Explore & Had The Time Of Our Lives!
Camp Fleischmann Summer 2021 has been an incredible adventure! Our amazing staff deserve a huge round of applause for all their hard work and dedication. From the oldest Scouter to the youngest Cub Scout, the Camp Fleischmann staff ensured every participant had a memorable and FUN experience.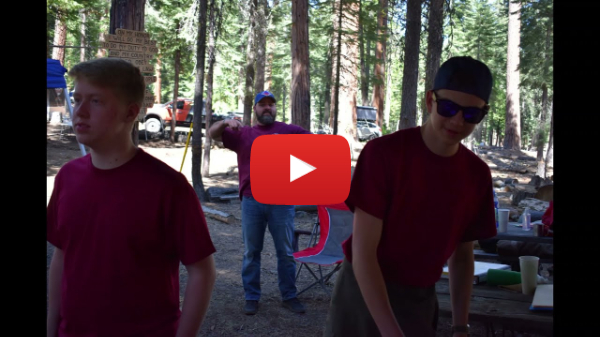 National Youth Leadership Training - 2021 Summer Staff
Western Nevada Cub Scout Day Camp

July 22-24
Davis Creek Regional Park
Registration closes soon!
Popcorn season is just around the corner. Units should have their Popcorn Kernels in place. Questions? Email us at popcorn@nevadabsa.org
Program
Recruitment
Cub Scouts
Order of the Arrow
Eagle Candidates
Presentation of Colors Opportunities - Please contact Scott Hoen, Chairman of Carson City Republican Committee Chair@CarsonCityRepublicans.com for Unit opportunities to present the colors during meetings & events, carry banners in the Nevada Day Parade, as well as retire flags in a community ceremony.

Coin Collecting Merit Badge Opportunity - Click here for information on the upcoming Reno Coin Show July 16 & 17. Attend the Reno Coin Show in uniform and fill out a registration card to be entered to win a 100th anniversary Boy Scout Commemorative sterling silver medal!
Fundraising
Ways To Give - There are many ways to support Scouting. Find out here.

COVID-19 Council Update

Read the latest 6/19/2020 COVID Scouting update for the Nevada Area Council here by scrolling to the bottom of the page.
Boy Scouts of America COVID-19 statement.
Find the CDC COVID-19 updates here.
Aged 12 or older? Schedule your COVID vaccination! Nevadans Californians
Trading Post - Reno Scout Shop
In response to feedback from our recent survey, the Trading Post will now be open on the Last Saturday of the month 10 am-3 pm.

New Store Hours
Tuesday - Friday, 1-5:30 pm
AND
Last Saturday of the Month 10 am-3 pm

We're still offering curbside pickup.
775-787-1111 Ext 201
***Trading Post hours are separate from Office hours.
Important BSA News
BSA National Membership Fee is Increasing Beginning August 1, 2021 - Details can be found here. These fees are determined by National and go directly to them.