WELCOME TO THE 2023 POPCORN FUNDRAISER!
"Fishing for Scouts"
Starts August 1 and ends October 31, 2023 tenitive dates.
---
Be sure and check your e-mails for the Popcorn Newsletter and any e-mails with news from your District Popcorn Kernels.
The Popcorn Newsletter and e-mails will have the latest information and links for signing up for Storefront Sales, Product Orders, and more.
If you have not received any e-mails, be sure and contact us at popcorn@nevadabsa.org

---
Important Info For Popcorn Ordering, Distribution/Pickup, and Returns
No returns are allowed, with the exception of defective product. Units must inspect for damage at the time of pickup.
Units submit their order in the leader portal on www.Trails-End.com by the dates in the chart below. If you need more product, you have three additional opportunities to order popcorn product needed for your Show-&-Sells and Take-Orders. Chocolate products are available for order with the 4th (last) order.
All orders will be placed through your Trail's End Unit account.
Popcorn Online Order & Distribution/Pickup Dates
Due

Order Date

Distribution/Pickup

1st Online Order
---
2023 Popcorn Sale Info
---
Trails End--- UnitSupport@trails-end.com
Nevada Area Council--- popcorn@nevadabsa.org
500 Double Eagle Court, Reno, Nevada 89521
Phone: 775-787-1111
Fax: 775-384-1766
Council Popcorn Kernel--Jeanine Reddicks-- ninireddicks@aol.com

GREAT BASIN—
SIERRA NEVADA—
ZEPHYR—
Council Staff--Doug Ramsay-- doug.ramsay@scouting.org
Council Staff--Linda Brant-- linda.brant@scouting.org
Scouts app sign up--text APP to 62771 to get a link to download.
Scouts online sales sign up--http://trails-end.com/login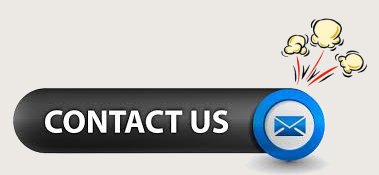 ---
TRAIL'S END TRAINING VIDEOS
Watch this training webinar or other helpful videos to learn more about how to sell!

---
IMPORTANT 2023 POPCORN DATES
| | |
| --- | --- |
| Dates Coming | Popcorn Training Released |
| | Popcorn Sale Begins |
| | Join Online Discussion |
| | End of Popcorn Sale |
| | Popcorn Invoices Emailed Out |
| | Popcorn Payment Deadline |
| | Tentative—Spin and Win Popcorn Party |
NOTES
Defective Product--You must inform the Council within 3 days of product pick up, if you have any defective product. Defective product is to be returned to the Council.
Product Exchanges--All trades between units must be submitted to the Council within 3 days of the transfer, using the Popcorn Transfer Form found below or using the online transfer between units.
---
USEFUL RESOURCES
2023 Leader's Guide

2023 Take Order Form

2023 Simple Order Form
2020 Popcorn Sale Unit Participants Information Form

2020 Trail's End Credit Transaction Processing for Unit Accounts

2023 Popcorn Transfer between Units ONLY Form
2023 Defective Product Form
---
COLLEGE SCHOLARSHIP PAYOUT PROGRAM
Trails End Popcorn Scholarships
The scholarship program has been discontinued and no new applications are being accepted. For questions regarding your prior enrollment please email popcorn@nevadabsa.org.