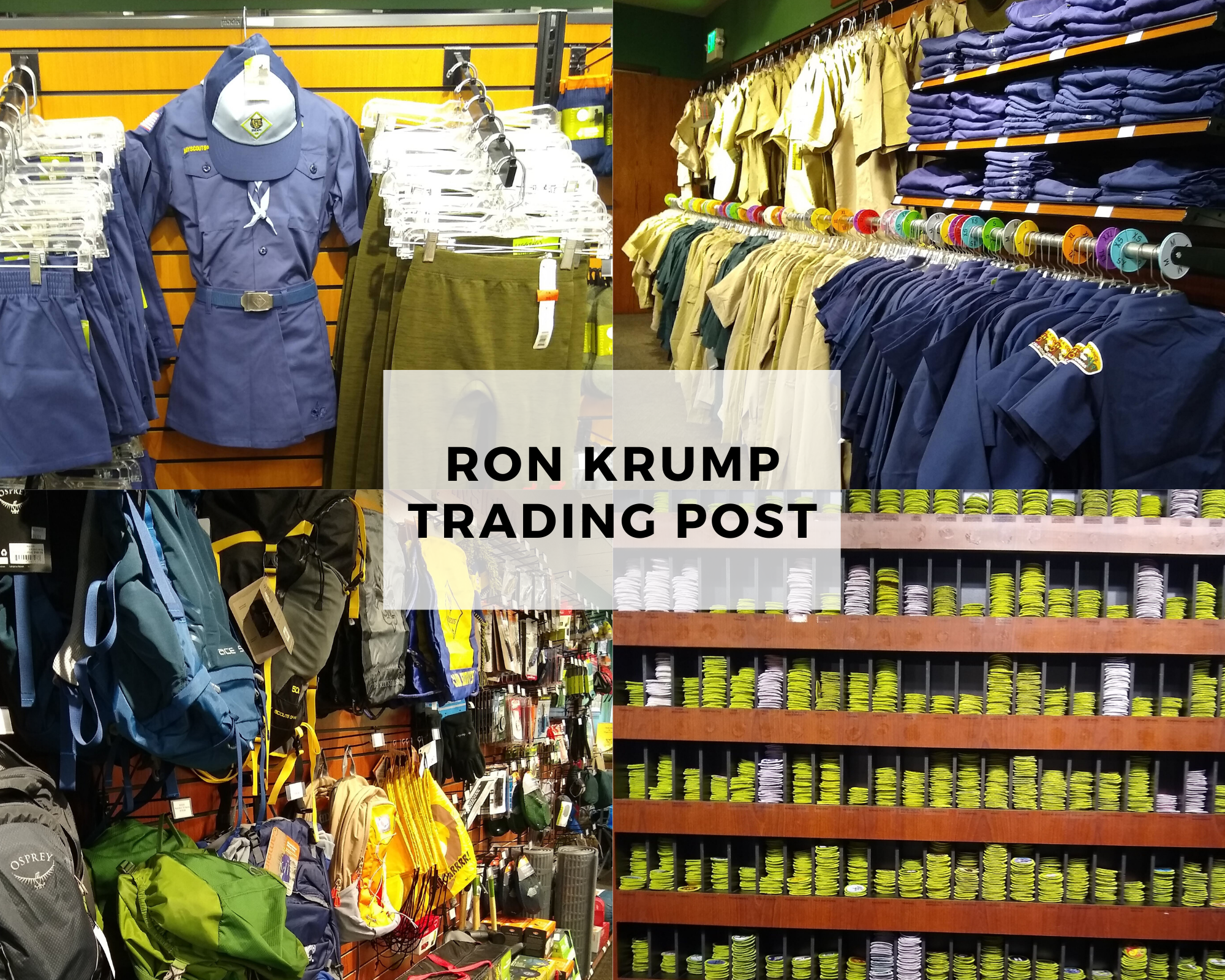 We're here as your full-service, one-stop shop for everything Scouting. Whether it be clothing, awards, or scout gear, we probably have it.
New Trading Post Hours!
Tuesday-Friday, 11:00 am - 5:30 pm
and
Last Saturday of the Month, 10:00 am - 3:00 pm
500 Double Eagle Court, Reno, NV 89521
CLOSED ON SUNDAY AND MONDAY

Tuesday - Friday 11:00 am - 5:30 pm

Saturday - Last Saturday of the Month 10:00 am - 3:00 pm except November and December due to holiday.
---
ORDER FORMS
Can't make it down to the Scout Shop? Order Scout Stuff via Fax or Email
---
Advancement Reports
In order to ensure each Scout's achievements are properly recorded, and to ensure that all of our Scouts are properly registered with the Nevada Area Council, purchase of recognition and advancement items must be accompanied by a completed, and approved advancement form. Online advancement forms (National's Internet Advancement and/or Scoutbook) must be linked to Scoutnet. Check instructions for Internet Advancement under Resources tab.
Reports are required for the following items:
Cub Scouts

Scouts BSA

Venturing

Bobcat
Tiger
Wolf
Bear
Webelos
Arrow of Light

Scout
Tenderfoot
Second Class
First Class
Star
Life
Eagle
All merit badges

Venturing
Discovery
Pathfinder
Summit
Ranger
Quartermaster
Quest
TRUST
Shooting Sports Outstanding Achievement