At University of Scouting, you will find training opportunities that will directly assist your daily efforts to support your youth and their programs. Registration is open to all registered adult volunteers, interested parents, and older youth for specific courses.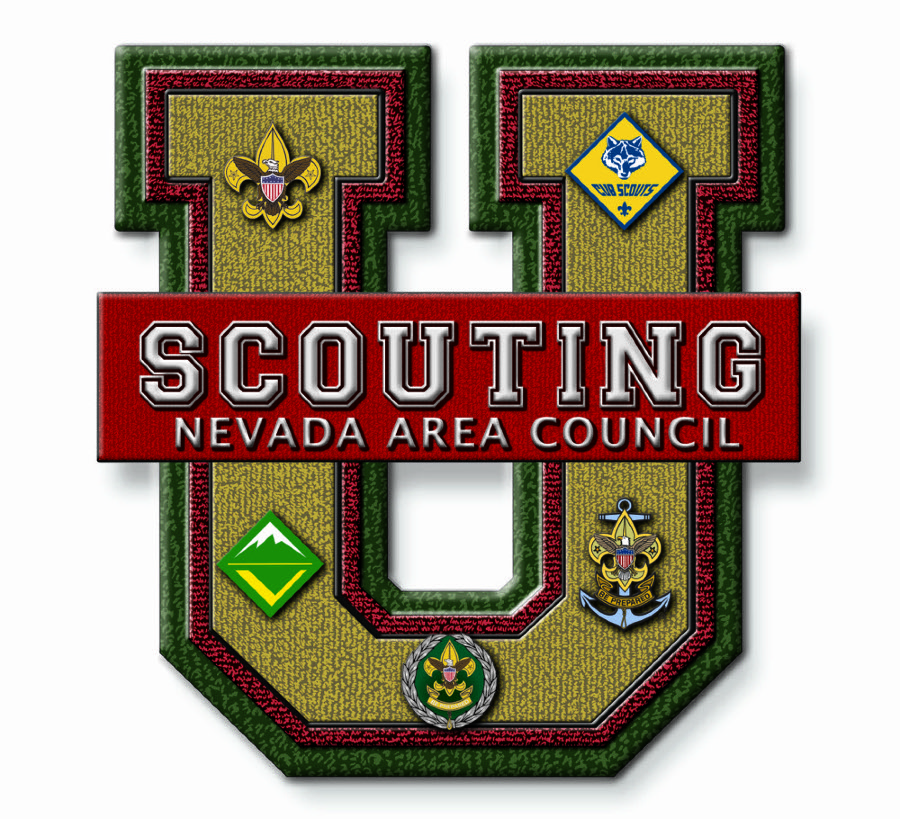 There are two major training events in Nevada Area Council each year. By hosting a University of Scouting in both the East (Elko area) and West (Reno area), the hope is that all Scouters throughout the Council will be able to attend at least one of the events.
The 2019 NAC-EAST event will take place at Great Basin College on Saturday, February 23rd, from 7:30AM to 3:45PM. There will be training opportunities that will directly assist Scouters' daily efforts to support youth and Scouting in their units. Attend for the full day, or feel free to stay for just part of it.
Childcare will be provided for the day for $7/child. Childcare waivers must be signed upon drop-off for children to participate. Childcare cost includes snacks, program supplies, and lunch.
Schedule of Events: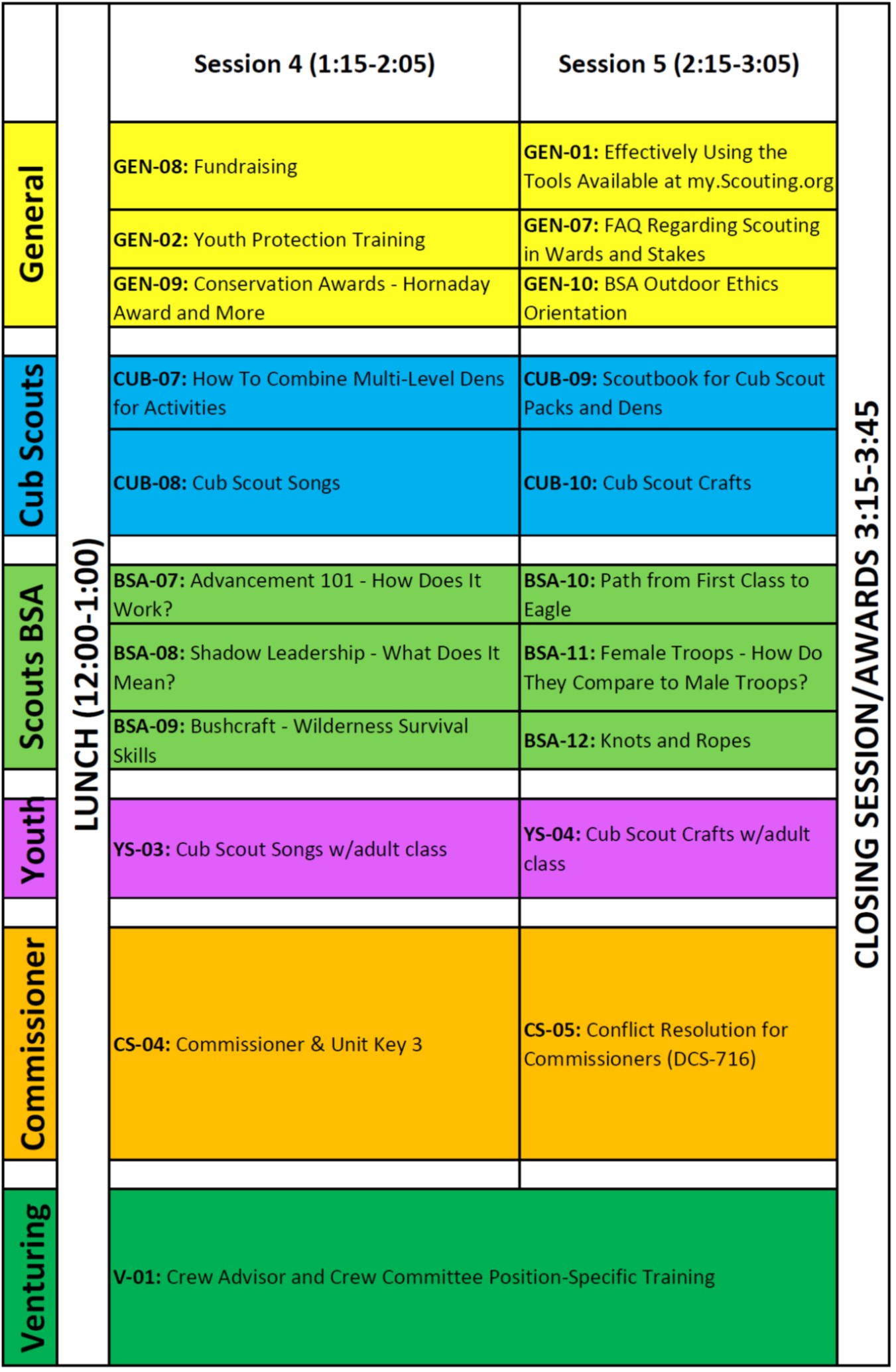 Full Course Catalog and Silver Arrow Degree Program information - Click HERE.
Instructions for Online Registration
Complete a profile, which is a one-time process for this new site and different from your log-in for BSA in general.
Add yourself as a participant, and go to "register" at the bottom of the window.
If you know your unit number, please fill out that information. If you do not, please put in the unit number of your district: Sierra-1; Overland:-2; Bristlecone-3, Pinenut-4; Humboldt-5, Pony Express-6; Northstar-8; Lassen-11.
Under Step 2, choose a category (in the middle).
The courses for that category will then appear. If you click on one, you will see a course description.
Clicking on the plus at the end of the line will enroll you in that course.
You may continue to the end and pay, or wait for more information.
You may leave the site and return later to edit or complete the registration.
If you return to change or complete anything, sign on, and then click "Click here to edit an existing registration," it will take you back to your registration.
Add yourself as an available participant.
Then you can return to your previous registration progress and continue.
Thank you for registering
Cost:
$20.00 per Participant
$10.00 per Staff
Late fee:
After 2/15/2019 a fee of $5.00 will apply to all Participant and Staff Registrants.
Cancellation Policy:
No refunds will be offered for cancellations but registrations may be transferred to another Scouter. The participant taking over the registration must check-in at the event and indicate whose registration they are assuming. Substitutes should plan to attend the classes on the original registration.
Click
HERE
to register now.